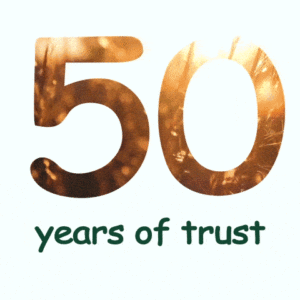 About Saroj Agro Industries
Our dedication to bring you the ideal taste and texture is what has made us a leader in the industry, but more importantly, YOUR favorite. Owing it to our tech-incorporated approach, we have consistently brought forward the best products since our inception in 1972. With our stringent 4-step cleaning process and 20 plus quality check points, we ensure that every bite you take is filled with Quality and nutrition, while also being a treat for your tongue.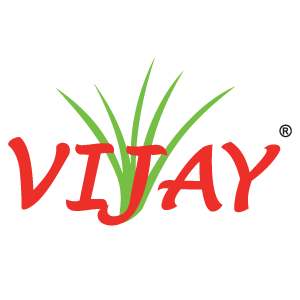 Explore our wide range of staples here
Wondering where to find us? We're just a click away! Saroj Agro Industries' presence pans across India through a multitude of distribution and retail clients. Our products are available on all popular e-commerce websites- find us on Flipkart, Amazon, BigBasket, Supr Daily and Swiggy Instamart. For export and bulk orders check out Indiamart and Alibaba. Need a product quickly? You can get it in 15 minutes with Super fast delivery! Need a small quantity, but do not want to head out? You can order without any minimum quantity restrictions! There is absolutely nothing keeping you away from your favourite Saroj Agro Industry Products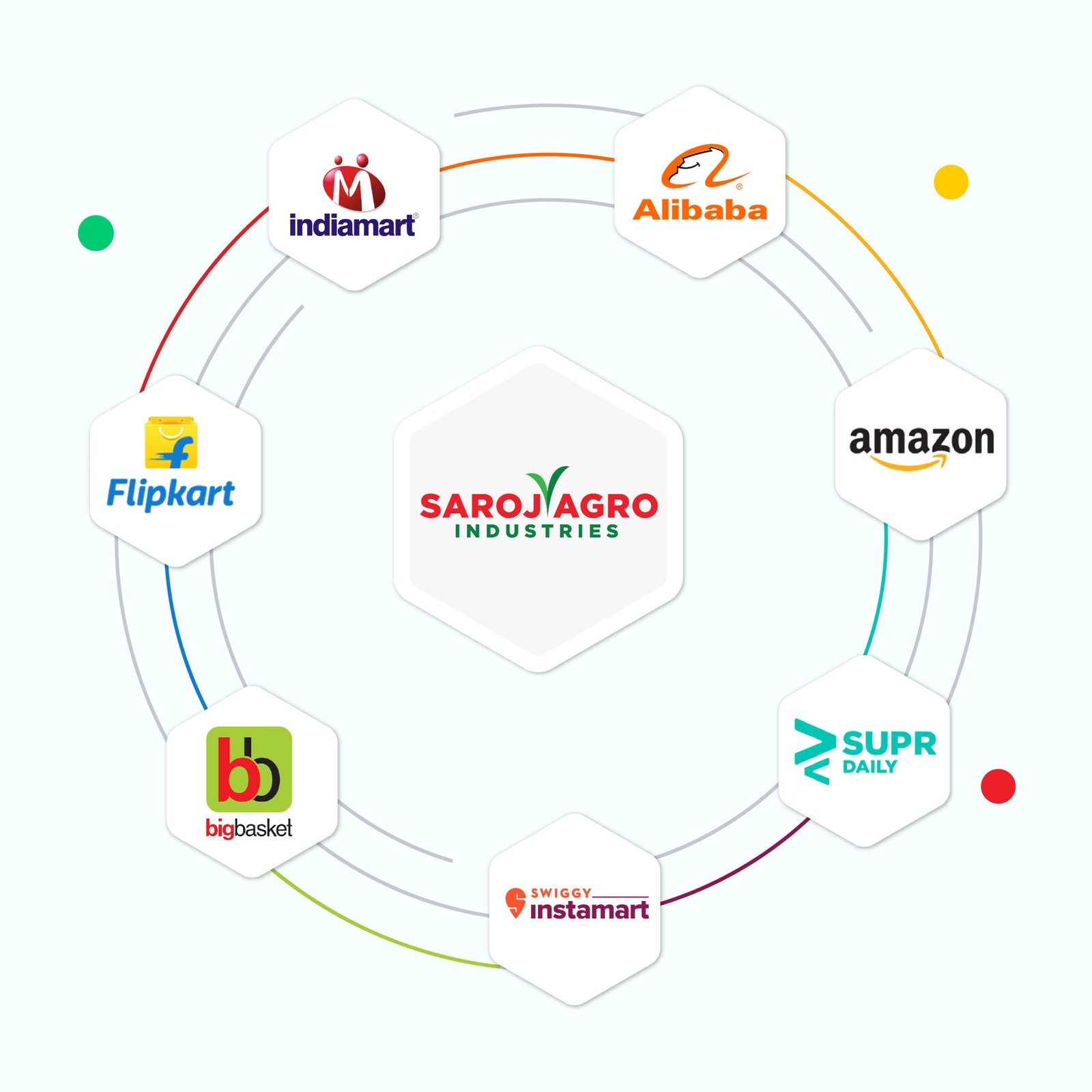 Delivering the best produce from farm to folk
In order to ensure the purest supply of premium grains, all raw material sourced is put through multiple inspections to ensure they are of the highest grade, before being approved for processing. Once approved it is sent to one of our state-of-the art facilities, where it is again put through stringent material and chemical inspection before being accepted. Our production system is streamlined to maximise quality output and prevent unnecessary waste. Our technology focused production process gives us the massive capacity to produce 50 tons/hour, while ensuring each approved product in this cycle is up to the benchmark.All obtained produce is passed through pre-cleaners to remove all signs of debris before being put into the production cycle.
A Better outcome for farmers, retailers, and consumers.
We have been enabling greater benefits for every one involved Since 1972 by collaborating with people who are as important to us as our customer


Consumer-favorite
Consistently high quality.
Fresh and refreshing
100% Naturals


Retail-convenience
A wide range of products
Fresh produce regularly
Best prices in the market
well-known and beloved

Global Exports
ISO 22000 certified
Top notch Infrastructure
50 Years of trust in every bag
What They're Talking About Saroj Agro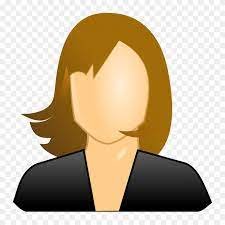 "Vijay idli rava, Bansi Sooji and poha are my favorites! Whenever I make idli with another brand's rava everyone in my house complain that the Idli's are bad or not soft enough. Appreciate the consistent quality you people provide."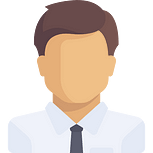 "Hi I am 64 years old and diabetic. My doctor advised me to consume Brown rice and I have tried multiple brands which did nothing to improve my health until I tried your brown rice and my sugar is totally under control now. Thank you for providing good and natural products. "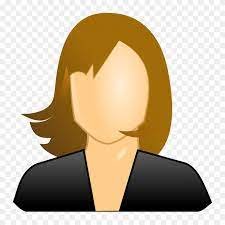 I have been using Vijay gold and Master cook products for a very long time now. As long as I can remember I picked Vijay gold idli rava about 15 years back and ever since then I am a big admirer of your products. Master cook chakki atta is just awesome! I have been using your products for years now and never had any complaints. Would highly recommend to anyone looking for quality food products.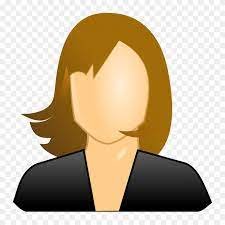 Absolutely amazing! Love it! Definitely the best Bajra flour I have ever tasted. Arrived on time and beautifully packaged. Absolutely fantastic! I would highly recommend it to anyone looking to try an authentic,Fine and Delicious flour.My search for a good brand flour has finally Ended.
Health, Taste and Quality
these are the objectives which Saroj Agro Industries works for. And through 50 years of consistency, you have chosen us as your favorite and made us a leader in the food processing industry.
In a constantly evolving sales and distribution landscape, it is essential to keep up with the times and go the extra mile to ensure the best facilities for customers. Saroj Agro Industries has built over the years synergetic relationships with Distribution and Retail partners. Saroj Agro Industries believes in maintaining long-term, mutually-beneficial channels with its Clients to make products easily and quickly accessible. Our stringent standards and expansive production capacity ensures unhindered flow of quality products from farm to folk. We take immense pride in the fact that our products take only but a click to order and deliver, a feat that would not be possible without our clients.